Recent Posts
1
« Last post by ear3 on Today at 07:48 AM »
Great looking stand. I really like your solution for building in adjustability to the legs for the extra board support.
2
Maybe with pricing advantages here in the US it might be worth investigating if a friend to friend transaction would be beneficial?

Peter

Well, lately (at least that is my experience) the Dutch border inspectors are really hitting US imports with taxes and duties — even ones by persons, not firms. Most of the time any savings that apply are wiped out by that, and there is also a lot of hassle involved (shipments getting hold over for quite a long time, in some instances; the postman wants to be paid in cash, etc.).
Way better to have friends that travel and can 'smuggle' the stuff for you.
3
Coming back to technique: do you plunge the blade into the materiaal, or do you plunge outside and saw into it? Makes a world of difference (the second one is what you need to do, if possible. This only applies to bevelled cuts, in my experience.)
4
« Last post by Aussie on Today at 06:36 AM »
In regards to uploading photos....
I save my photos on dropbox then past the link in the image editor.
Right click on the image on your computer you want to share and click copy dropbox link then past it using the IMG button.
You just need to change the dropbox.com part to dl.dropboxusercontent.com and it will show up just like when you use the photo hosting sites.
here is an example of the last photo I posted
The original link is
https://www.dropbox.com/s/eal1yo1gsp86p34/2017-09-20%2016.19.08.png?dl=0
which gets changed to
https://www.dl.dropboxusercontent.com/s/eal1yo1gsp86p34/2017-09-20%2016.19.08.png?dl=0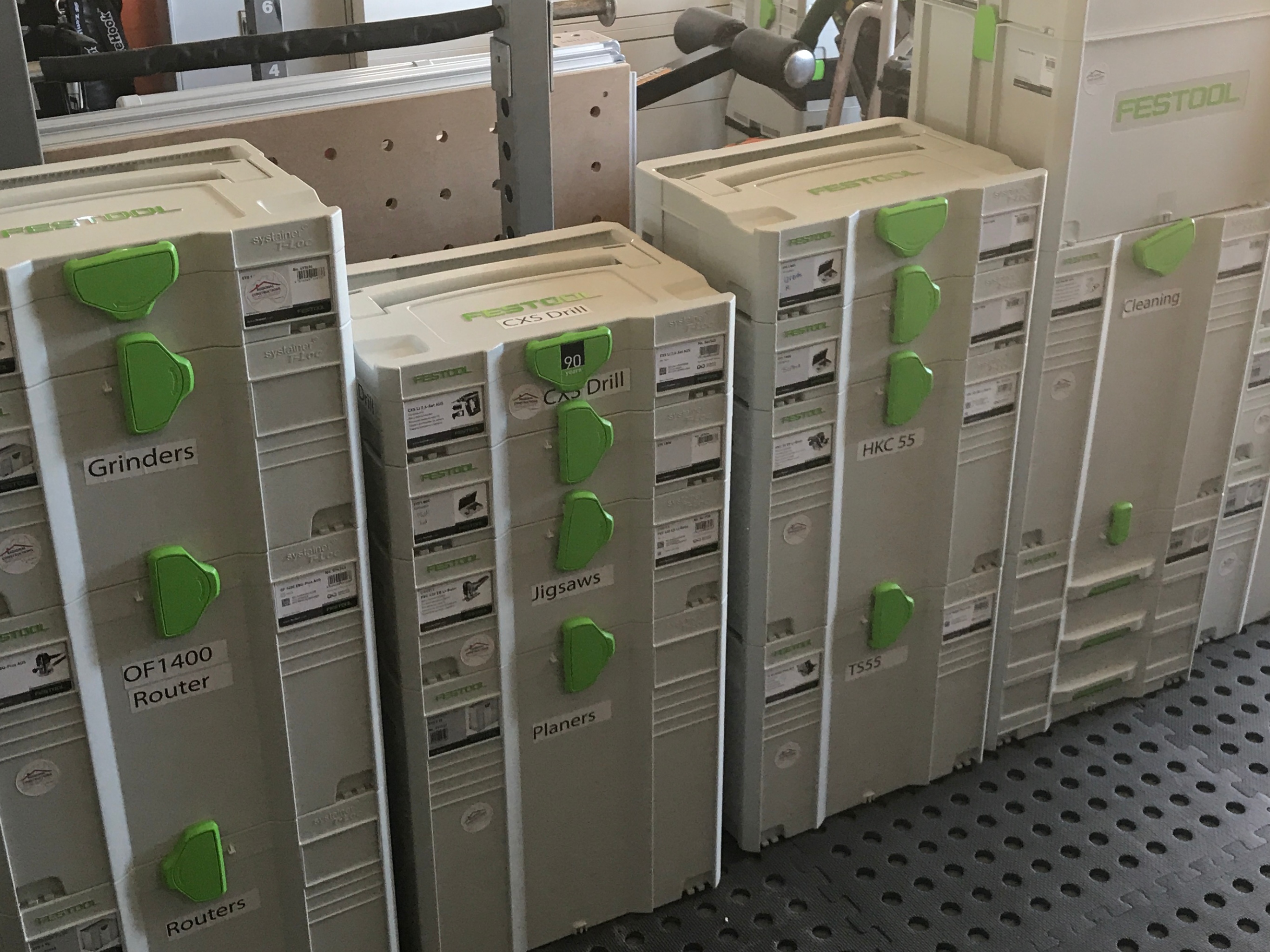 5
What size hose did you run to th midi. I got a 50mm and I'm not sure it's any better than the 27mm

It probably isn't.
It's about flow versus velocity. Smaller hoses move less air at higher speed. Larger hoses move more air but at lower speed.
The optimum size for the KAPEX is 36mm. Optimum length between the KAPEX and MIDI seems to be about 1.5-1.8M.
6
Can we assume you are first making the cut to length or width at 90deg ?

Then , while leaving the rail in place , setting the angle and then making the bevel cut ?

Thank you.
Yes, I've tried yesterday with pretty similar results. It leaves a small 90 degree lip, about .5- 1mm on the edge of the plywood, indicating the bevel cut is entering slightly below where the 90 degree cut does.
7
I have also been using a TS55REBQ to cut quite long (1M-2.4M) 45 degree bevels recently in 18mm birch ply, and also have the saw struggling a little bit and also a shut off or two, and some burning at times. I have found using the 20 tooth blade to be much better than the 48 tooth on all counts, and the cut quality equitable, and superior on "rip" cuts.

Thanks - Festool UK also advised that if it's burning it may be blade that's blunt and to try the 28T blade instead for combination rip/cross cut as you'd get in plywood. Don't know if the bevel angle also affects that, but my 48T blade always gives a good finish at 90 degrees.
How clean do you find the cuts on the lower count blade ?
8
Thanks for the reply.
Still trying to get my head around the single point entry idea though.

Now you lost me. 'single point entry'?
I was referring to the idea that the blade enters the workpiece at the edge of the splinterguard, regardless of the bevel angle used. My results are not doing that !
I did some more cuts yesterday. I got the middle section of the cut to align much better to the splinterguard edge, but the start and end were still running off by 1mm or so over the last couple of inches. Clamping seems to raise the front edge of the rail up as I apply pressure, which then drops down again as I lay the saw on the track. Maybe the rail is not kept consistently flat as I move the saw down the rail during the bevel cut.
I'm starting to think it's my clamping technique (as you pointed out in an earlier reply) that's at fault here rather than the saw ....
9
« Last post by DB10 on Today at 04:57 AM »
.... Last summer I took it with me to cut 3 Habitat roofs.
...



Where did you take it to? And how did you get there?

If it is via an airplane, then maybe the rules have changed?? There was an embargo on batteries...

@Holmz
It's all down to the WH level of each lithium battery, this is stated on the underside of the battery. When I brought some batteries back from NA in May this year the rules were pretty simple. Batteries have to be separate from the tool and also have to have the contacts taped over and must be carried as hand luggage.
I believe the upper limit for the WH is 105, a 5ah battery is 90. The only batteries I found that were to high were the Dewalt 6 & 9 ah Flexi volt batteries.
10
« Last post by Bob D. on Today at 04:44 AM »
Better image manipulation/control would be a plus.
It pains me after I crop, rotate, and adjust exposure
of a photo only to upload and the forum software for
whatever reason decides to rotate the image to a
orientation its liking over that which the photo was
either originally taken in or adjusted to.

So the few times I have uploaded photos I have not
included as many as I could have because some from
the same series of images will display as desired and
others seem to have a mind of their own. I've tried a
few different methods to overcome this but not have
worked consistently.

Not looking for a full blown image editor just maybe the
ability to rotate after uploading. That would be great I
think.